Following in the footsteps of "The kids just wanna dance" more of our music releases are becoming 'Collectors Items'.
Below are some examples found recently on the auction site ebay.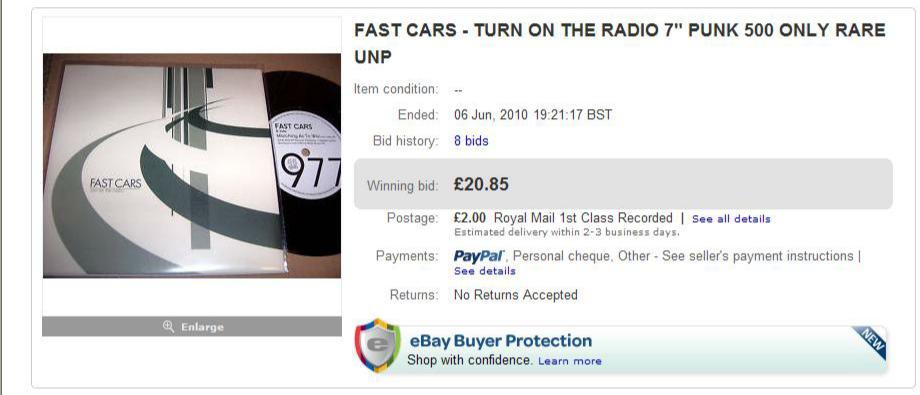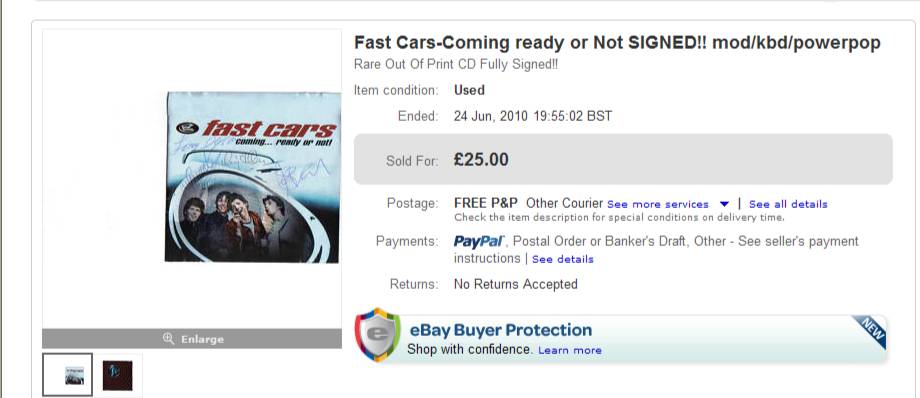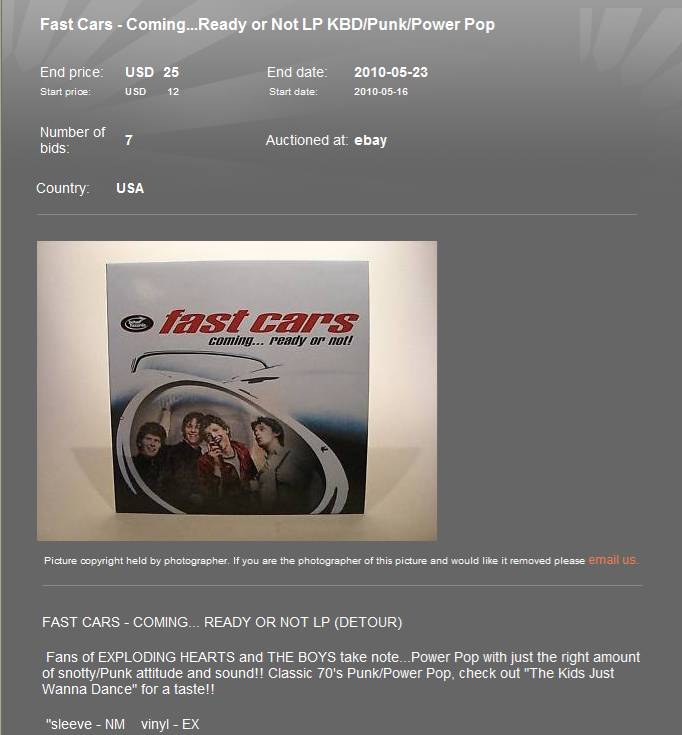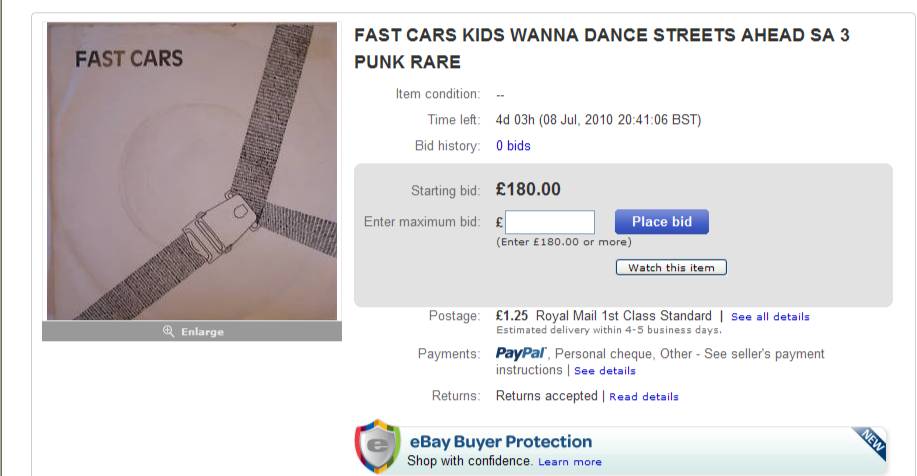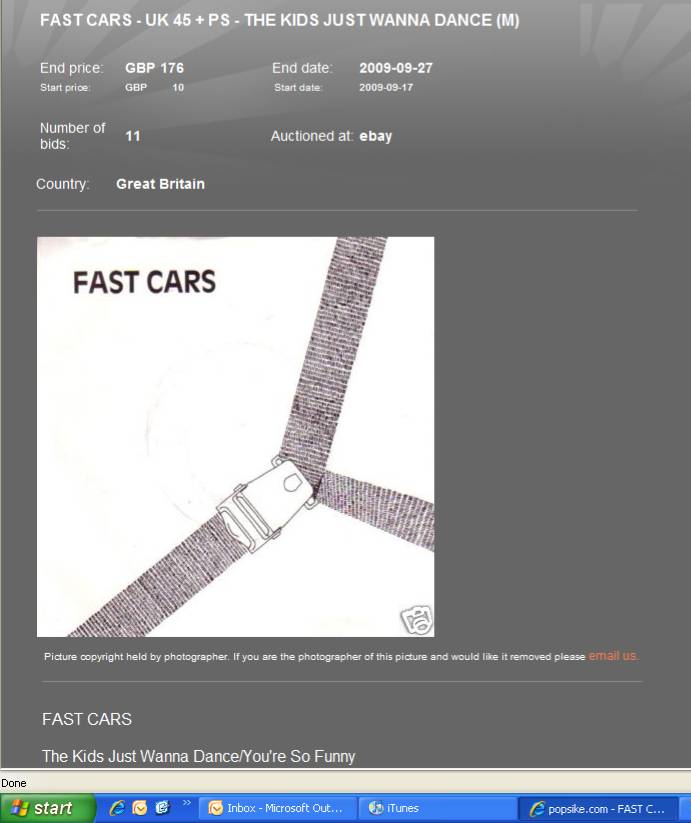 A test press of the German re-release sold for nearly £50.00

...... and a Bootleg sold for £18.00!!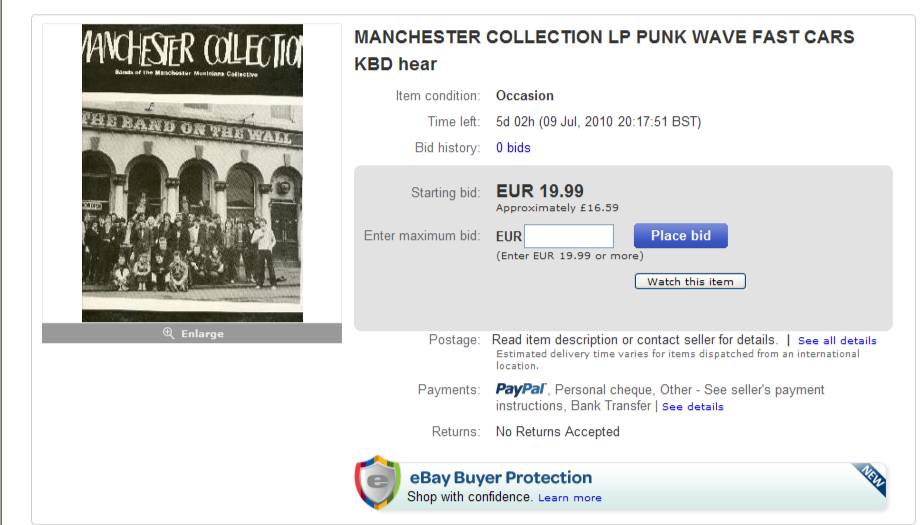 The Manchester Collection LP has been sold many times using our name in the title!!