IT'S SHOWTIME - GABBA GABBA YOHEY!!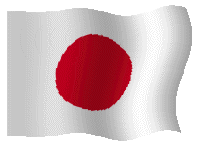 ARIGATOU !!!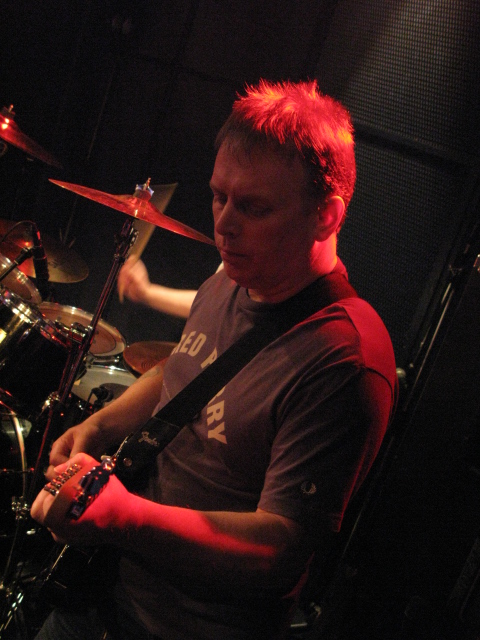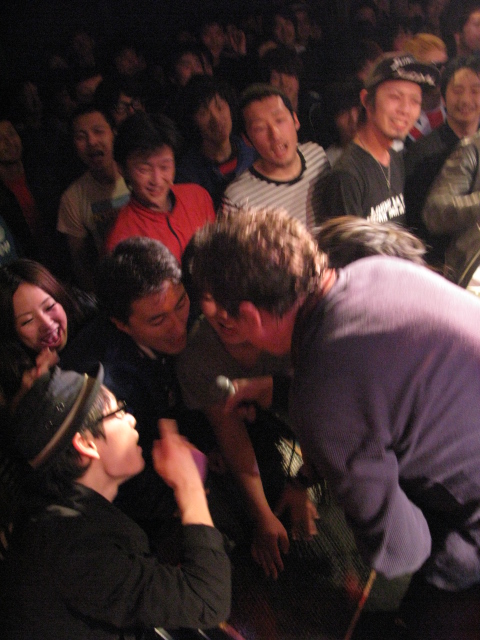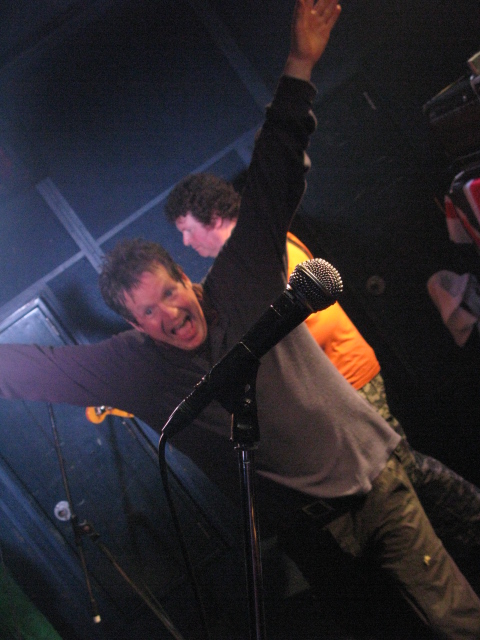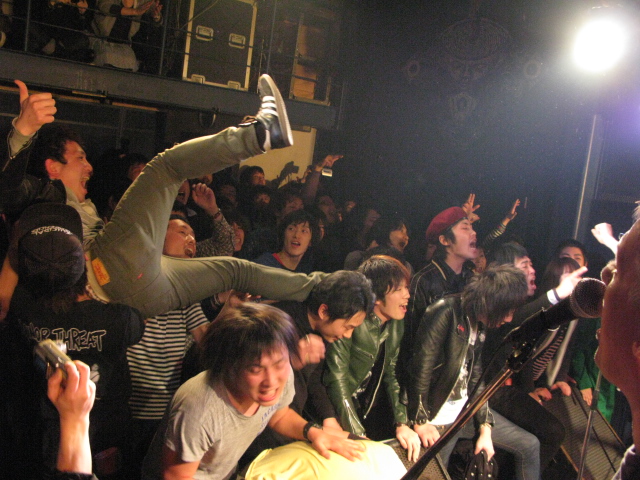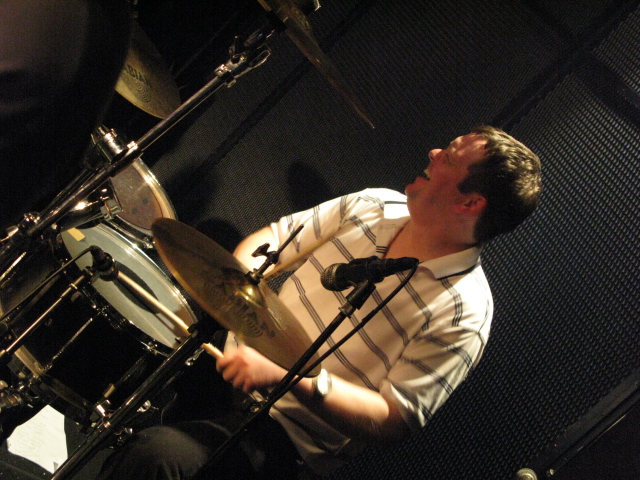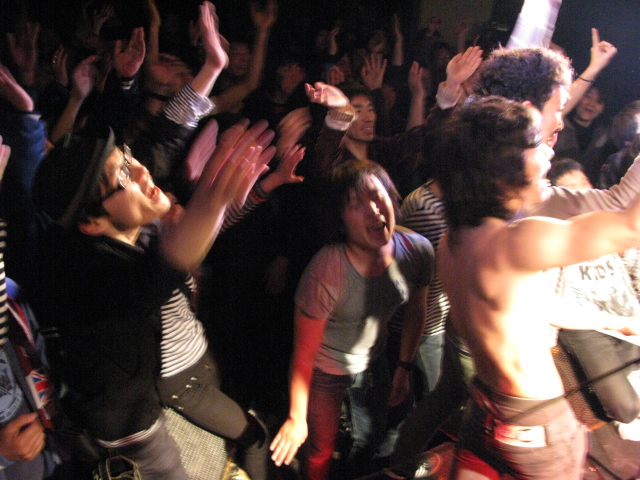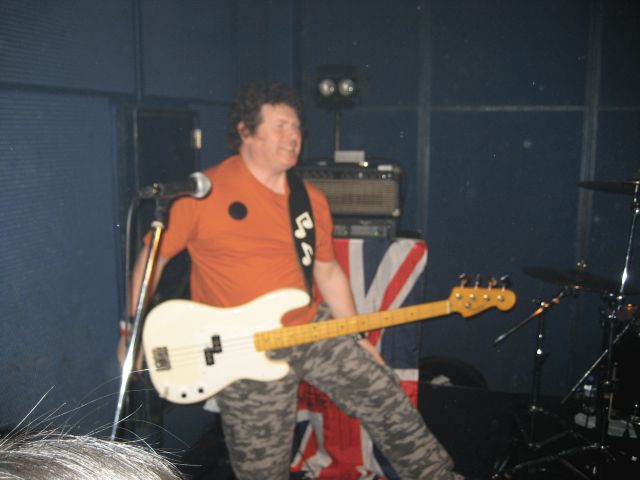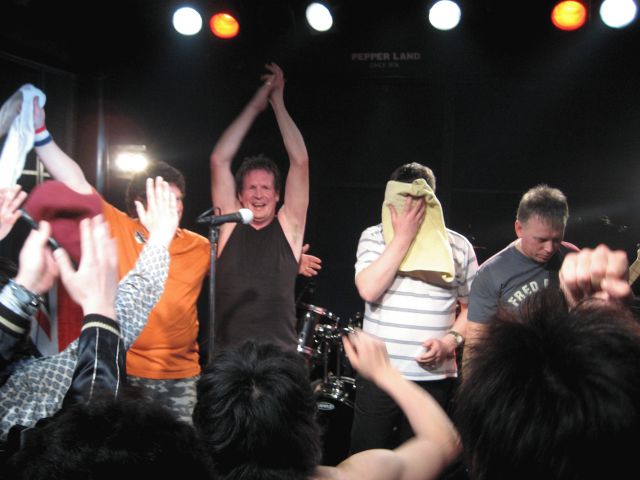 MORE PHOTOS FROM THE JAPAN TOUR Here is a slideshow of some of them

REVIEW of one of the Tokyo shows.
Live in Okayama movie CLICK HERE
JAPAN GETS READY !! CLICK HERE
---
OH WHAT CAN I DO??!!

---
Live in Fukuoka March 2008

---
Here's a review:
Thursday, April 24, 2008
BORDER CROSSING: Fast Cars in Japan!
Again thanks to 1977 Records, the same label that brought The Kids to Japan a couple months ago, arranged for the UK power pop/mod revival group The Fast Cars to play a string of shows across Japan in celebration of their 30th anniversary. The band is know for appearing on the same bill as Joy Divison, The Jam, The Rezillas and other power pop, punk and post-punk acts of the day. In Japan, they were backed by some of Japan's best punk and new wave revival bands including Water Closet, NanoX and the Romanes.
I saw the Fast Cars at their Saturday nite show at Shinjuku Red Cloth. When I arrived, pogo-punks, greasers and parka sporting mods crowded the joint watching The Romanes, an all-girl Ramones cover band, who played a set of rough but appreciable classics! Then the spastic organ-powered neo-wave group NanoX took the stage making a few pogo-ers quite happy.
The Fast Cars played a set that included their classic repertoire with songs like "The Kids Just Wanna Dance" and "Every Day I made Another Mistake" (the lyrics ironically foresaw their cult popularity in Japan!) alongside songs on their new album Well... You Started It! The Red Cloth show was particularly lively with spiky haired punk girls jumping on stage and stage diving. After much "We Want More!" cheering, the band came back out to do an encore that included covers of The Buzzcocks, Sex Pistols and The Undertones.
After the show, The Fast Cars showed their appreciation by meeting and taking pictures with the audience. Another special thanks to 1977 Records for bringing a great classic band to the Land of the Rising Sun.
Posted by Marty Shane, Pacifiction Records, Tokyo Japan