Fast Cars played at the Lancastrian Hall on 2 occasions in 1980, 22nd April and again on 3rd of July.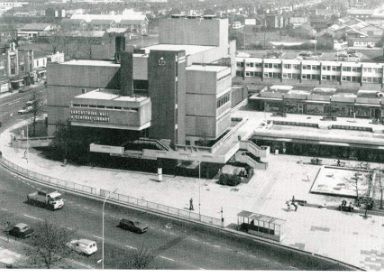 Being a local band we had a write up in the Swinton and Pendlebury Journal, the local newspaper at the time.
Photos were taken by Martin O'Neill, who worked for several local papers and had previously photographed us at the Bowdon Vale Club on the 7th March 1979.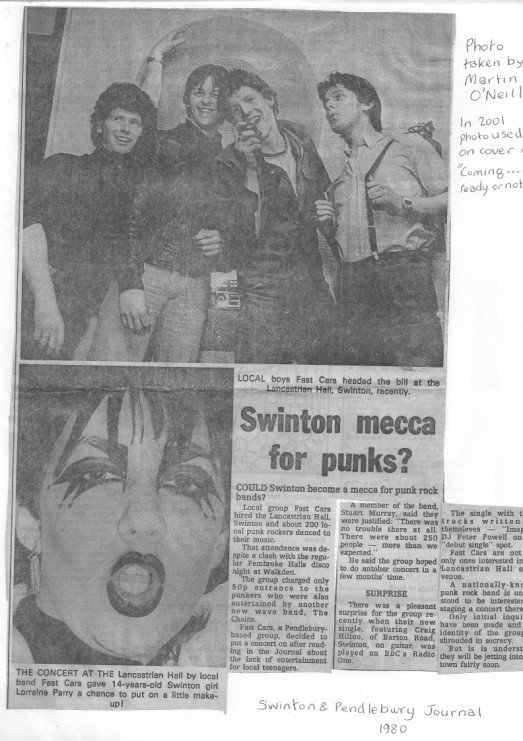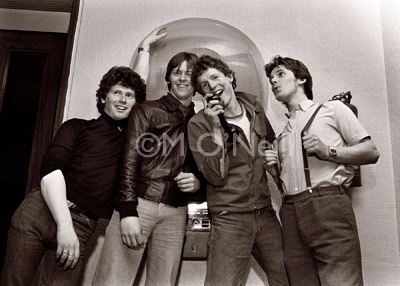 Here's a hand made poster which was the thing to do at the time!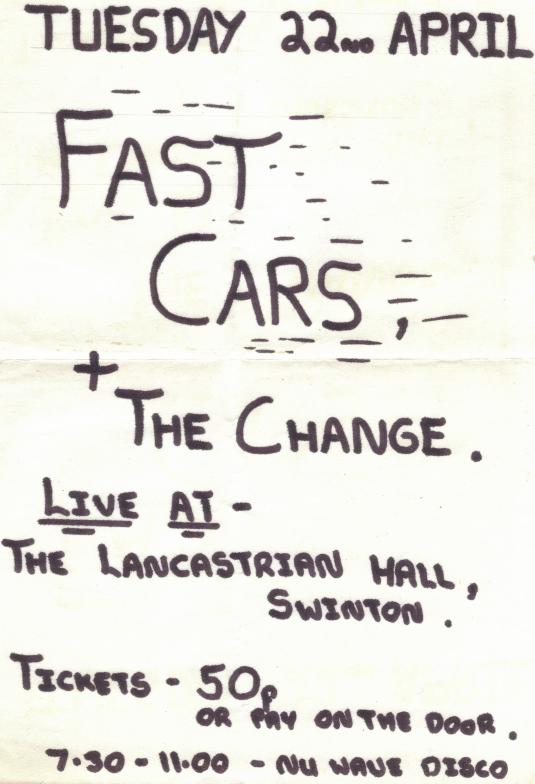 and the Manchester Evening News ad for the gig.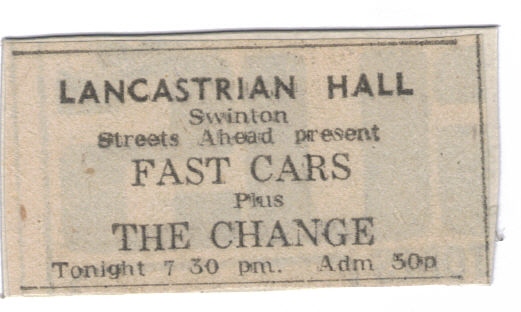 More of Martin's photos taken in the reception area of the Hall.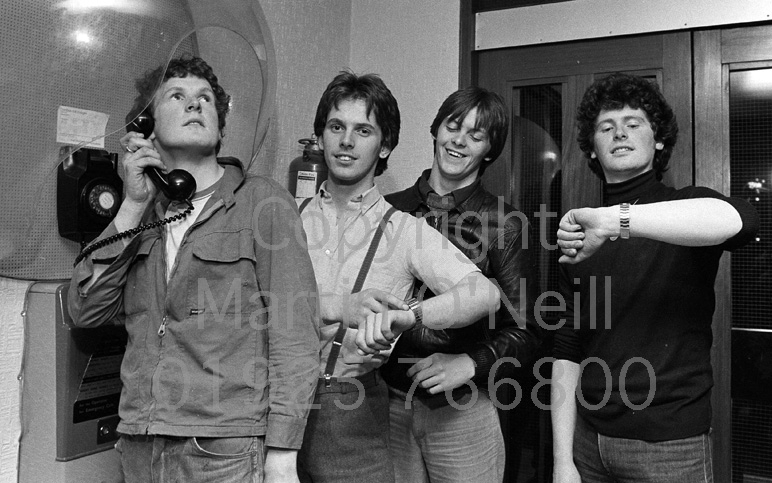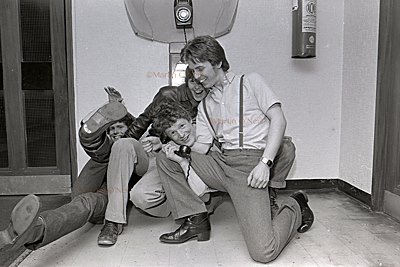 Live at the Lancastrian Hall Swinton, 22nd April 1980.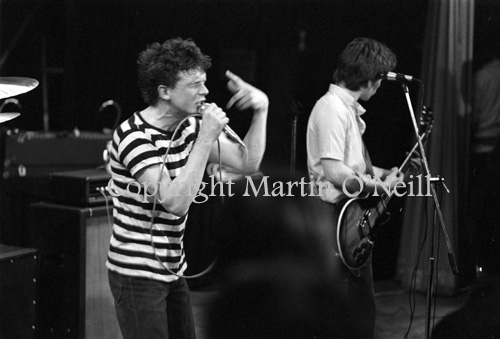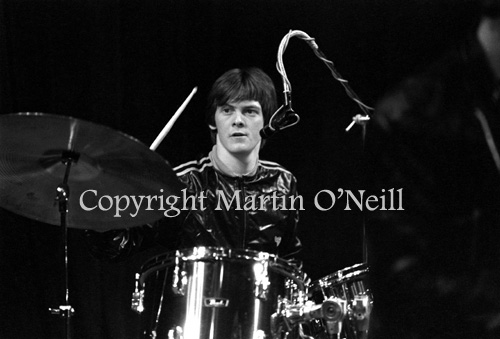 ---
---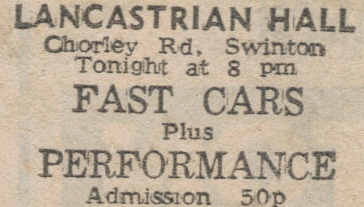 The second time we played Tony Dyson, the drummer had left, so we were joined by Pete Bates who had previously been with 'The Two Tone Pinks.'