We played at the now legendary Factory Club, also known as The Russell Club in Hulme, Manchester several times during 1978 79.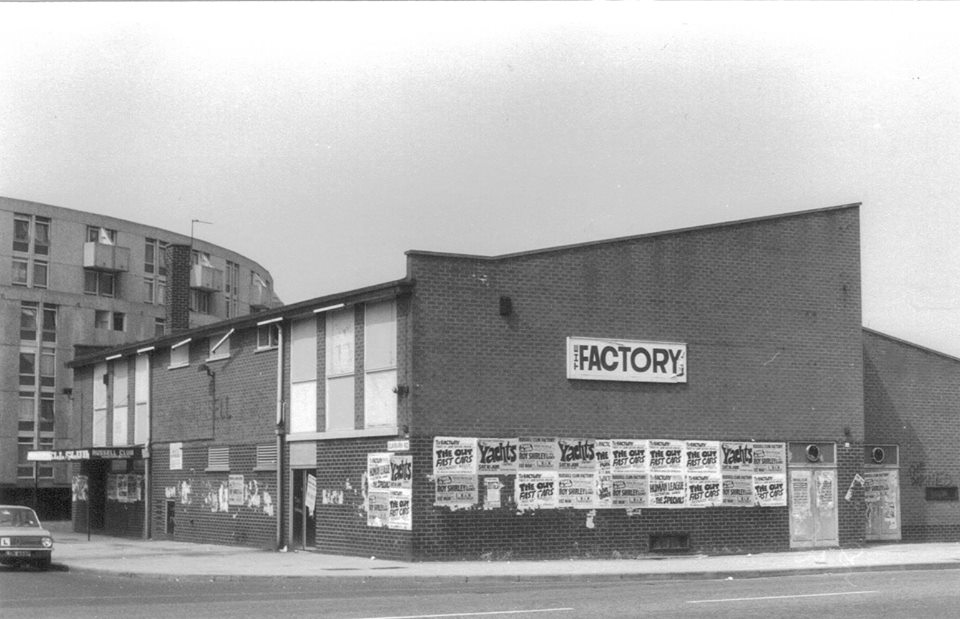 On the wall can be seen posters for our gig their with The Out on 14th June 1979.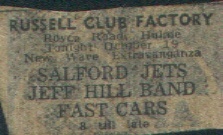 Our first appearance supporting Salford Jets with The Jeff Hill Band 19th October 1978.


Our second appearance supporting the one and only Dillinger from Jamaica (mentioned in White man in Hammersmith by The Clash) on 18th November 1978.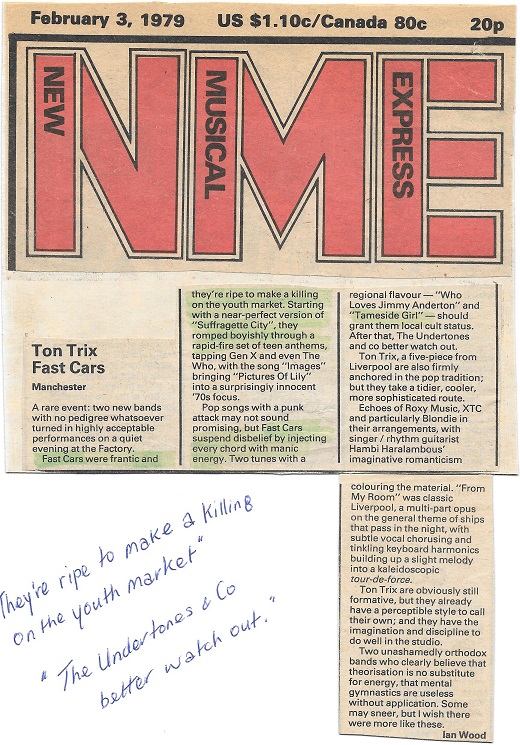 NME review of our gig in January 1979, with Tontrix, featuring Mike Score who later joined A Flock of Seagulls.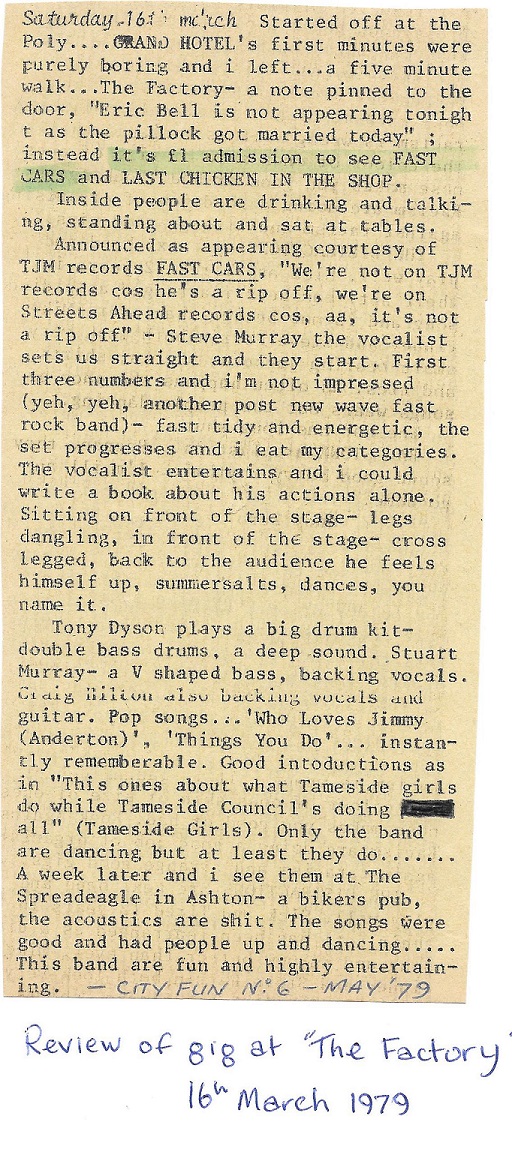 Review from Manchester Fanzine City Fun no. 6 May 1979.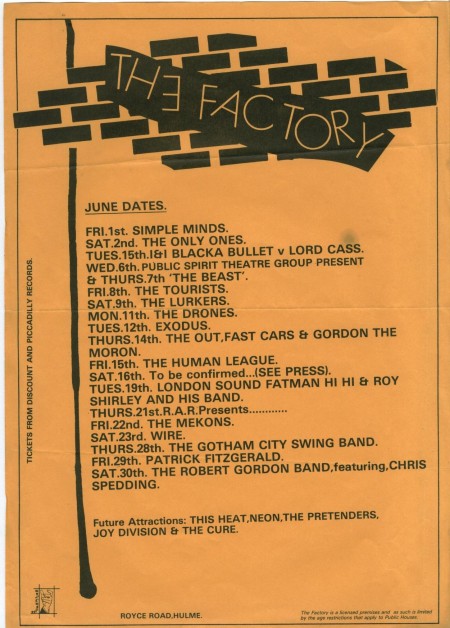 The June 1979 flyer that included our gig with The Out on the 14th June 1979.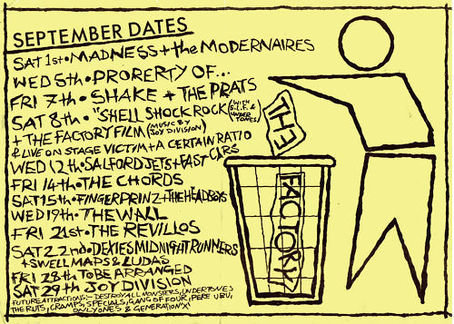 Flyer , this time for September 1979, and our appearance with Salford Jets on the 12th.